Great Paxton, a Modern Village
With a 1,000+ Year History
A part of the countryside but close to easy to reach towns and cities, Great Paxton is a well situated medium-sized village in Cambridgeshire, England.
---
This website was started to help celebrate the 1,000 year anniversary in 2020 which was to have centered around a two day Saxon Event in early June though of course like almost everything else in 2020 it ended up being postponed. It will now take place on the weekend of the 16th and 17th of July 2022.
We know that the village is at least 1,000 years old because building work on the church was begun in 1020 and a Saxon village existed here then.
---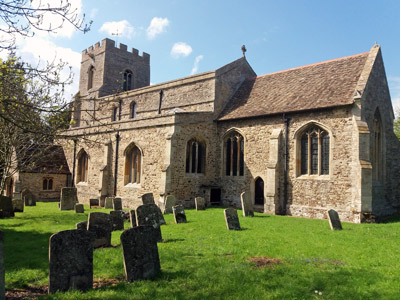 Great Paxton is a village of just over 1,000 people by the river Great Ouse in rural Cambridgeshire, England.
It is 59 miles north of London and well connected by the nearby A1 and A14 roads, St. Neots mainline railway station is 3 miles away.
---
So as the site is to have a life-span of least three times longer than originally intended (and now probably much more), I made the decision to make more of it to tell some of the stories of the history of Great Paxton that isn't widely known, to be more immediately responsive to events and village information that isn't addressed quickly elsewhere and to showcase the village in the wider sense.
Places to start:
An introduction to Great Paxton Brief History of Great Paxton 1,000 Year Saxon Event
---
---
---
---
---