---
Christmas Lights Switch-On 2020, Sat 5th December
Great Paxton's 1,000th Christmas
Stalls from 6pm, switch-on on the High Street at 8pm, fireworks at the Bell at 8pm.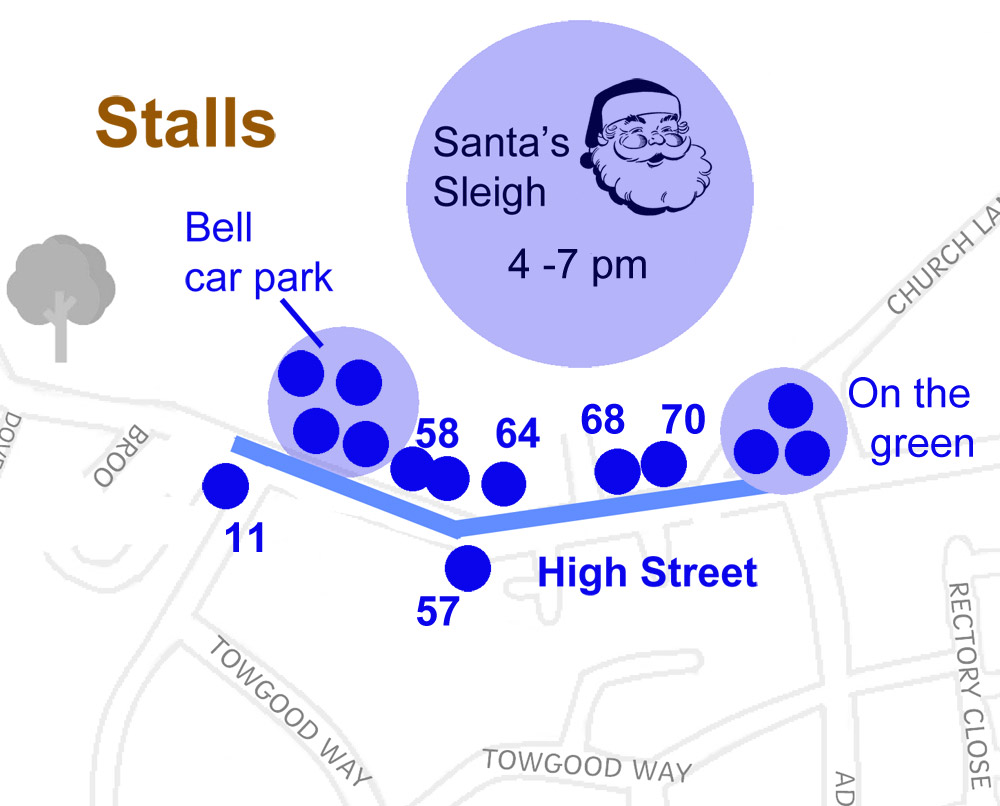 Vote for your favourite house decorations
Where?
What?
The Shop
Open to 8.30 p.m. mince pies and other treats outside
The Bell

BBQ with Great Paxton Football Club in car park, fireworks at 8 p.m.

57 High Street
Tombola - Pre-school
58 High Street

Paint / decorate Christmas decorations + Bunches of mistletoe and holly
64 High Street
1000 year memorabilia orders
Great Paxton historic maps orders, Christmas cards and decorations
Top of Church Lane
Mulled wine and mince pies

35 Towgood Way
Preserves, jams and chutneys orders
Greetings cards
12 Rectory Close
Hot chocolate
Rectory Close, 39-44 cul-de-sac
Year 6 Craft Club - gift tags, cards, other crafted items
Outside the School
Rainbows / Brownies / Guides - sweet stall

+ Christmas Trail Sheets

Angelik Whispers - small gifts 20p-£1 - also homemade cakes & biscuits, other items to order
Santa's Sleigh - St. Neots Round Table
Round the streets 4 - 7 pm. No door knocking, contribute here
Orders - these items can be ordered in advance of the 5th of December for pick-up on the night or collection/delivery later.
To add more details about stalls or anything else please .